May 2022
Super proud to be in the midday dance of the Helston Flora this year. A beautiful day!
April 2022
No price rises for our customers despite the fuel crisis made by our governments. We have restructured our rounds to make them more efficient and pass these savings on to you.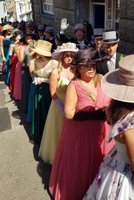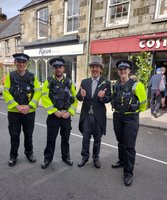 Fedbruary 2021
We are super excited to announce that we now use captured rainwater to clean your windows, gutters, and fascias. We use water tanks to store rainwater and then filter it to remove the impurities using our onboard van filtration systems. Super environmentally friendly and less demand on our water networks
Fedbruary 2021
We can now clean windows up to 63 feet (19.2 metres) Equivalent to 6 storeys. Thanks to Ziggy at Streamline/Varitech systems for the advice, support and supply of this amazing equipment
January 2021
New Livery for my van
Chuffed! Thanks HR Signs Helston
Christmas 2020
Book your spot for
Christmas
see our lastest campaign
November 2020
Published in Germoe
Link Magazine
see our new advert in "The Link" magazine
August 2020
Our Latest Flyer
popping through your letterbox soon!
June 2020
Refer a friend
refer a friend and get £2.50 off